Terms and Conditions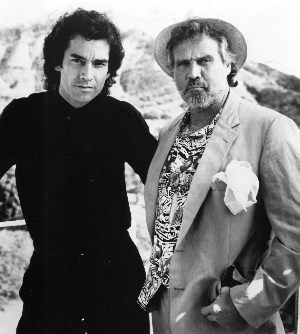 Raven, the martial art television series phenomenon, hit the airwaves on Wednesday, June 24, 1992, on CBS Television Network. Starring Jeffrey Meek as Jonathon Raven, along with TV veteran actor Lee Majors as his sidekick, "Ski", the team took on a number of life-threatening challenges ranging from common thugs to the mysterious ancient Japanese cult of malignant assassins, the Black Dragon. When Jonathon Raven was twelve years old, his parents were killed by the Black Dragon. He trained with them for many years in the deadly martial arts with the hopes of learning and mastering their lethal skill and then using it against them for vengeance. Although he succeeded in infiltrating them, the Black Dragon are many in number, and are now bent on destroying Raven's bloodline. His one true love, a beautiful Japanese woman named Aki, becomes pregnant with their son at the same time the Black Dragon clan is after Raven's life. Aki unfortunately dies shortly after giving birth to their son, but before she passes away, she realizes that her son's life is in danger. Jonathon learns of his wife's plan of hiding their son from imperilment, but sadly never gets to see him or attain the knowledge of his location. Later on, he joins the U.S. Special Forces and becomes one of their top assassins under a man named Nick Henderson. After many complications and regrets, Raven leaves the Special Forces and continues his search for his long-lost son. His search eventually leads him to Honolulu, Hawaii, where he believes his son may be. Raven is on a life-long journey in search of his son, and is willing to risk his life along the way, with the aid of his old military buddy, a drunken private investigator named Herman "Ski" Jablonski, to find him and ensure the safety of his life. Unfortunately, the series did not last after the second season, and the incompleted saga aired its final episode in the United States on Saturday, April 17, 1993. It was replaced with Walker, Texas Ranger, which unfortunately does not, in any way, match the phenomenal masterpiece which embodied quality, the true spirit of the martial arts, and the gracefulness of the martial artist that was Raven.

Download these
to view this website as it was meant to be viewed.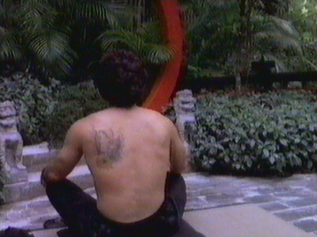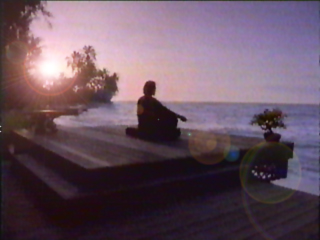 If you have any questions, comments, or suggestions,
E-mail the Webmaster: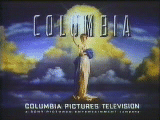 Raven is Copyright ©1992, 1993 Columbia Pictures Television, Inc. All music contained on this website is the property of Sonic Images, Inc. All rights reserved. This website is in no way whatsoever associated with Raven, Columbia Pictures Television, Inc., Sony Pictures Entertainment, or Sonic Images, Inc. All video clips are Copyright ©1992, 1993 Columbia Pictures Television, Inc. All audio files are provided for sampling use only! If you like what you hear, you must purchase the CD. MP3s must be deleted 24 hours after they have been downloaded. The webmaster takes no responsibility whatsoever as to what you do with the files provided on this site. Any duplication of material contained on this website is strictly prohibited.
Website design ©2001 Black Dragon Web Creations. All rights reserved.