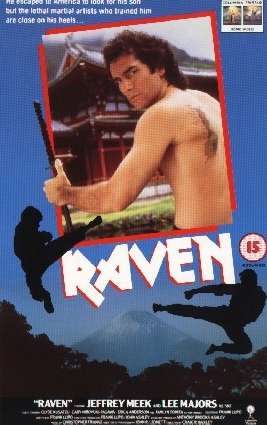 The pilot episode of Raven was released on video as a rental item in Great Britain (see cover, above) and in Germany. At the present time, TNT (Turner Network Television) nor CBS Television Network have any plans to re-air Raven, and Columbia Pictures Television does not have any intentions as of yet to release the series on video. Hopefully some day, this great show will be available to the public.
For those who are in need of specific episodes of the series, please visit:
Any duplication of this material in any form is stricly prohibited.
Website design ©2001 Black Dragon Web Creations. All rights reserved.