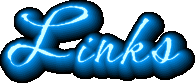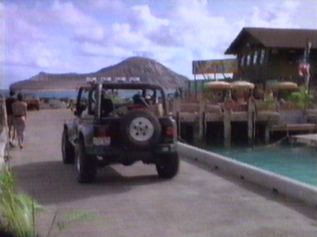 Here are the best links on the web of or referring to some aspect of Raven or its stars. If anyone out there finds another website that you think should be listed on this site, please send an e-mail to ravenshrine@hotmail.com
and we will consider posting it.
---
Tim's Raven Page

This was definately the best Raven fansite that ever hit the web. It used to feature downloadable episodes in Real Media format.
URL: http://members.nbci.com/timsweb/raven
---
Mindy's Raven & Jeffrey Meek Page

AOL website started by Mindy Nicholas, this one was among the first of the Raven and Jeffrey Meek fanpages to hit the web.
URL: http://members.aol.com/mnicholas2/raven/index.htm
---
The Unofficial Jeffrey Meek Fanpage

German fansite dedicated to the extremely talented and charismatic actor Jeffrey Meek.
URL: http://members.tripod.de/JeffMeek
---
Remo Williams-The Prophecy-The Destroyer TV Pilot

Back in 1988, Jeffrey Meek was casted as Remo Williams for the TV pilot based on The Destroyer book series, and the 1985 film Remo Williams: The Adventure Begins.
URL: http://www.sinanju.com/tv.htm
---
Internet Movie Database

The Internet Movie Database can give you all of the most up-to-date information on just about anything you want to know about Raven or any other production, actor/actress, crew information, release dates, and more!
URL: http://www.imdb.com/
---
Raven Forum

The original forum that united all Raven fans is unfortunately no longer available.
URL: http://www.topforums.com/forum/start.asp?f=154720485
---
Jeffrey Meek Forum

Great forum for Jeffrey Meek fans which has been in existence since late 1998, presented by Starbuzz Online.
URL: http://www.starbuzz.com/messages.php3?GTopic=Jeffrey+Meek
---
TVNow Presents: Jeffrey Meek

Want to find out Jeffrey Meek's current U.S. TV schedule? This is the place to visit!
URL: http://www.tv-now.com/stars/jeffmeek.html
---
CYBORG: The British Lee Majors Online Fan Club

Extremely informative and well-done British website for TV legend Lee Majors.
URL: http://members.nbci.com/Lee_Majors
---
Sonic Images Homepage

This is a terrific site for Christopher Franke fans. It is the homepage for Sonic Images, the record company which produced the Raven Soundtrack.
URL: http://www.sonicimages.com/
---
Website design ©2001 Black Dragon Web Creations. All rights reserved.