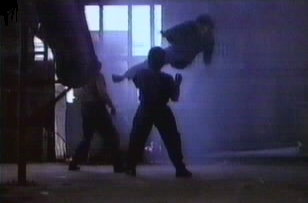 WARNING:
Due to some violent content, viewer discretion is advised.
Here they are! The 6 most superb fighting sequences in the entire series! The two files in the DiVX-AVI format require DiVX drivers in order to be played. Please visit
http://www.divx-digest.com/help.html for more information. How smooth the video plays is determined by the speed and capacity of your hard drive, your processor speed, etc. Now, sit back and enjoy the best fight scenes from Raven over and over again without wear and tear on your tapes!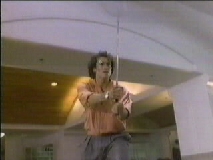 "Prey"
Black Dragon Fight in the Mall
Time: 2:31
Size: 8.25 MB
Format: DiVX-AVI (Requires DiVX drivers)
"Bloody Beach"
Defending Jenn
Time: 0:56
Size: 7.27 MB
Format: MPEG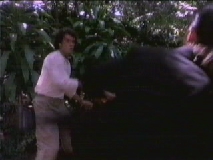 "The Journey"
Raven vs Kenji
Time: 2:18
Size: 7.59 MB
Format: DiVX-AVI (Requires DiVX drivers)
"Death Games"
Dexter's Challenge
Time: 1:06
Size: 8.52 MB
Format: MPEG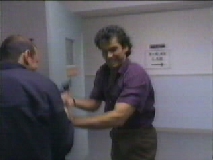 "Something in the Closet"
Final Battle With Donald Hollow
Time: 1:05
Size: 8.39 MB
Format: MPEG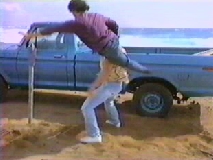 "Wipe-Out"
Confrontation With Ted & The Iraqies
Time: 0:53
Size: 6.91 MB
Format: MPEG

Website design ©2001 Black Dragon Productions, Inc. All rights reserved.